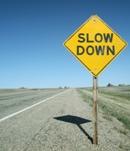 The current economic slowdown doesn't seem to have affected the entrepreneurial zeal in India. With students from premier management schools chucking away big-buck jobs to start their own business, venture capitalists and seed fund providers have only seen a marginal drop in the business plans that they received in 2008-09.
Venture capitalists and seed fund providers receive around 500-1,200 business plans every year. The trend continued even among the student fraternity. Venture firms such as Morpheus Venture Partners and Centre for Innovation, Incubation and Entrepreneurship that work closely with students and incubator centres have seen a spurt in activity.
Nandini Hirraniah, founding partner at MVP, said, "The slowdown might have acted as a catalyst at some point. From September 2008 to January-February 2009, we received 150 business plans at the rate of two plans per day."
CIIE's experience has been similar. Between June 2008 and June 2009, it received more than 800 plans. In the year before that they received 300-400 plans.
During this period, Seed Fund, a venture capital fund providing assistance at the initial stage, received over 1,000 plans as against 1,100-1,200 in the previous year. During the peak of the slowdown (second half of 2008), Seed Fund received 350 plans compared with 500 in the second half of 2007.
"We saw a boom in business plans during the last rush of 1999-2001, but a major drop after the crash in 2002-2003. Unlike that time, now we are not seeing a decline in the number of serious plans. Perhaps, then entrepreneurship was fashionable. Now, it is a serious career choice. While the total number of business plans has remained the same or is down a little, the number of serious, well thought out plans by serious entrepreneurs has actually gone up," said Mahesh Murthy, managing partner, Seed Fund.
Others said that the marginal drop in the flow of business plans was an obvious trend as there was less money in the system chasing new ideas.
"The biggest change this slowdown brought about is to make people much more rational about whether they should become entrepreneurs. So, while a slowdown might be great to start a venture as good talent is available, competition is less but it is that much difficult to get funds and the right business strategy," Sandeep Murthy of Sherpalo Ventures said.
He added that during the frenzy he would get at least 70 business plans a month that has now come down to 30-40.
This slowdown has also meant that VCs and seed fund providers were much more careful about due diligence and many chose to spend more time with investee firms.
"We have spent more time doing due diligence on promoters, technology and business opportunity in recent months. We intend to continue our processes going forward," added Murthy of Seed Fund. Even in case of Sherpalo Ventures, the firm chose to spend more time with existing investee firms than looked for new targets.
"We realised that we would be better placed if we focus on the invested firms," said Murthy.
One of the other changes visible was the shift in focus to growth stage and late stage funding by many VCs that might have impacted the fund flow.
"Early stage funding is more risky and, therefore, it makes sense for some funds to move more upstream, especially in a market condition where getting exits have become even harder than before. However, this does create problem for the early stage VCs as well.
"It's hard to create great companies unless funding of different sizes are available at different times during the evolution of a company; i.e., when one stage dries up/gets reduced, the stage before definitely gets affected," said Subrata Mitra, partner, Accel India Venture Fund.
Of course, there are VCs like Nexus India Capital which has not seen any impact.
Sandeep Singhal of Nexus India Capital said, "On an average, we are seeing two plans business ideas on a daily basis. We are seeing many more early growth investment opportunities as companies seek value-added investors having prior operating experience and who can help them in tough times. We also see more entrepreneurs returning from the US to start businesses in India given the growth prospect of the domestic market and the availability of a strong talent pool."
Nexus receives close to 500 business plans a year.