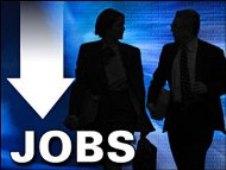 The employment dynamics in the United States are finally changing and for good more than half of the country's employers are planning to hire in the next 12 months, a survey has said.
Technology, customer services and sales are the top three areas which have a bullish perspective in these tough times as employers in this segment would be the first ones to add jobs once the economy recovers.
According to the survey by Robert Half International and CareerBuilder, around 53 per cent of employers surveyed expect to hire full-time employees over the next 12 months, while 40 per cent would hire contract, temporary or project professionals and 39 per cent would add part-time employees.
"Companies already are identifying the key skill sets they will need in new hires to take advantage of the opportunities presented by improving economic conditions.
"Firms that cut staffing levels too deeply may need to do significant rebuilding once the recovery takes hold," Robert Half International Chairman and CEO Max Messmer said.
When the pace of hiring begins to accelerate, entry- and staff-level workers can expect to benefit the most in terms of new opportunities.
The survey said that 32 per cent of hiring managers plan to hire staff-level professionals, while 28 per cent would hire entry-level workers.
According to the survey, companies may be looking at restoring positions affected by layoffs or hiring freezes while continuing to rely on existing staff to occupy leadership positions.
Interestingly, despite high unemployment rates across the US and an expanded pool of available talent, employers continue to report difficulty locating skilled professionals for open positions.
However, according to a data released by the US labour department last week, the number of people in the country seeking unemployment benefits surged by 15,000 to 5,76,000 for the week ended August 15.
The survey said that 47 per cent of hiring managers  cited under-qualified applicants as their most common hiring challenge, followed by the reluctance of qualified candidates to leave secure positions (22 per cent).
"Despite an abundant labour pool, six in 10 employers are willing to negotiate with qualified candidates for higher compensation," the report said.
The Employment Dynamics and Growth Expectations survey was conducted by International Communications Research on the behalf of Robert Half International and CareerBuilder among more than 500 hiring managers and 500 workers in US from April 30 to May 31, 2009.