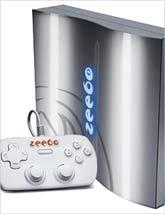 Qualcomm, the $11.14-billion digital wireless communications products and services provider, will introduce its low-cost video game console -- Zeebo -- in India by 2010. The company will also launch in India its FLO TV, which is size of an iPhone and currently available in the US.
Qualcomm recently launched Zeebo, designed for consumers in developing countries, in Brazil at $299 (around Rs 1,150).
Launched in Brazil in June, the Zeebo console is geared towards emerging markets like India, where software piracy is rampant and illegal copies of video games for Sony Corp's Playstation and Microsoft Corp's Xbox are sold on the cheap in street markets. The high-end consoles from Sony and Microsoft are priced over Rs 20,000.
Kanwalinder Singh, president, Qualcomm India and Saarc, told Business Standard: "Zeebo is our game console which we intend to launch in India next year. Trial runs would start in early 2010. We are still in the process of deciding on the price the product for the Indian market, but it will be a low-cost gaming console."
Qualcomm has tied up with billionaire Carlos Slim for the low-cost video game console. Mobile telephone operator America Movil, controlled by Slim, provides internet access for the wireless Zeebo console, which makes games available through download on its network rather than on DVDs.
"We are talking to multiple online partners in India for partnerships to launch the console. The game would be available for download from the internet as well as in retail stores at the same price. Selling games only as downloads rather than on DVDs is meant to thwart bootleggers, but we hope affordable prices will lure buyers from the black market," said Singh.
Qualcomm will also launch its personal television, which will be the size of an iPhone. Christened 'FLO TV', the company has launched personal television has been launched in US.
"We are alo talking to the government of India for rolling out 'FLO TV' in India. It would depend on 3G roll-out in the country," said Singh.
FLO TV is a touchscreen-based model which uses Qualcomm's new terrestrial digital TV service. It also has a music playback capability so it can be used as a visual device or a music player. The device comes with 4GB internal memory and it features a gesture-based interface. The battery lasts five hours of TV viewing or 15 hours of music playback, with a 300 hours stand-by.
Among other plans, Qualcomm's focus till 2010 would be on convergence of technology and making computers in the future more like mobile phones.
Smartbooks, which work like phones such as the BlackBerry yet resemble small laptops with full keyboards, will use Qualcomm's chips.
"We intend to initiate technologies to prepare netbooks for the open market. So, 3G connectivity will be built inside the notebook. Consumers using the notebooks can simply use their mobile SIM card to plug into the notebook and use data services. Such computing products, with inbuilt facilities like these where mobile services and computing can be converged, should be ideally priced at Rs 10,000 for the Indian mass market to be able to use it. While Qualcomm is focussed on the mass segment, it may take the market some time to mature to that level," said Singh.
"We will also soon launch our Gobi technology in India. Currently US and Europe markets are using it," said Singh. Gobi is the first embedded mobile wireless solution designed to put an end to connectivity limitations.
With Gobi, the notebook computer becomes the unifying agent between the different high speed wireless networking technologies deployed around the world and that means freedom from having to locate hotspots, more choice in carrier networks, and no losing connectivity.