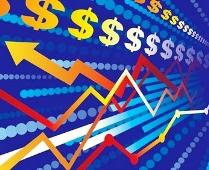 The government said on Tuesday it would not withdraw the fiscal stimulus, provided in the last one year to help the economy deal with the global slowdown, in the current financial year.
"It has been indicated, at present, there is no proposal for the withdrawal of stimulus measures in 2009-10," minister of state for finance Namo Narain Meena told the Rajya Sabha in a written reply.
The fiscal measures announced by the government and the monetary measures by the Reserve Bank of India were aimed at mitigating the effects of the economic downturn.
"Monitoring the emerging macroeconomic situation and calibrating policies to mitigate the impact and restore growth momentum is a continuous process," Meena said.
The GDP growth, which was 7.7 per cent in the second quarter of 2008-09, decelerated to 5.8 per cent in the third quarter of 2008-09 and recovered to 6.1 per cent in the first quarter of this financial year. The economy recorded a robust 7.9 per cent growth in the second quarter.
"The expansionary fiscal stance at present is a short-term measure to address demand slowdown in the economy and minimise the impact of the global financial crisis," he added.
The government's intention to resume the process of fiscal consolidation has been indicated, which envisages a fiscal deficit of 5.5 per cent of GDP in 2010-11 and 4 per cent in 2011-12.
Montek for stimulus till March-end
The Planning Commission today pitched for continuation of the stimulus provided to the industry till the end of March, notwithstanding the robust 7.9 per cent growth recorded in the second quarter.
Describing the 7.9 per cent growth rate as 'very good news', Planning Commission deputy chairman Montek Singh Ahluwalia today said: "I don't believe that there is any particular reason to change the policy (concerning stimulus) at present. The policy has worked and I think we should let it have its full effect where it has worked."
PMEAC may revise growth projection
The Prime Minister's Economic Advisory Council said it would consider revising economic growth forecast to 7 per cent from an earlier estimate of 6.5 per cent for the current financial year.
The development comes as the economy has registered a robust growth rate of 7.9 per cent in the second quarter of 2009-10. "We had earlier estimated it (growth) at 6.5 per cent, but probably it will be higher than that... It could be 7 per cent," PMEAC chairman C Rangarajan told reporters on the sidelines of the Sixth Sir John Crawford Lecture, where he was the chief guest.