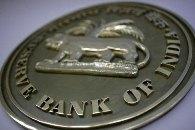 Forget concerns on whether India will grow at 6 per cent this fiscal or not, the Finance Minister Pranab Mukherjee is hoping that India logs in a growth of 7 per cent for the year.
The reason for this hope lies in the fact that the country's GDP grew by an impressive 7.9 per cent in the September quarter.
The pace of growth was the fastest in one and half years and was largely fuelled by strong manufacturing activity. This follows the decent 6.1 per cent growth in GDP that the company had logged in the June quarter.
This data must then surely give the Reserve Bank of India something to cheer about. After all, it has been a tough year for the central bank so far particularly when it has come to framing policies.
And this kind of growth has probably made the RBI's job a tad bit easier as it gives it more headroom to withdraw some stimulus measures.
With the strong growth that has come in, surely, the RBI now has a stronger case for raising interest rates in the future. After all, foreign money into the country continues to pour in and food prices have not really dropped.
All this has raised concerns about an increase in inflation. The poor monsoons this year had thwarted the prospect of a strong growth in India's GDP just as it was limping back to recovery from the aftermath of the global financial crisis.
This had made the RBI vary of raising rates as the same would further stifle growth thereby putting the central bank in a quandary.
 The RBI in its recent monetary policy chose to keep its key rates unchanged with an increasing possibility of hiking rates in the future.
The idea was to adopt a wait and watch policy with respect to whether the recovery was sustainable or not. The RBI would probably still like to be sure that India's growth has not been entirely dependent on stimulus measures that the government had introduced.
Once there is clarity on that front, the case for a hike in interest rates will only get that much stronger. But that seems more likely in the next rather than this fiscal.