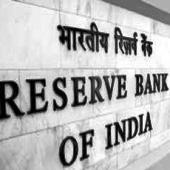 The core committee constituted by the Indian Banks Association to calculate the modalities involved in the proposed nationwide pay revision is likely to give its report within 90 days.
Banks and staff unions had settled on a 17.5 per cent salary hike, to benefit about 702,000 public sector employees, besides agreeing to make 332,000 serving and retired employees eligible for pension.
In an interaction with Business Standard, Union Bank of India's chairman & managing director, M V Nair, also the chairman of IBA, said he expected the report in three months.
He was in the city to inaugurate the 10th BoI branch in Chandigarh. On domestic expansion, he said, "At present, we have a network of 2,774 branches across India and plan to open 250-300 branches in a year's time. Also, we are going to hire about 2,000 people. In the Northern region, we are planning to add 16 more branches in Punjab and 11 more branches in Himachal Pradesh."
The Chandigarh region of the bank has 41 branches spread across Haryana, Himachal and the Union Territory. Total business in the region is Rs 5,455 crore (Rs 54.55 billion).
On overseas expansion, he said: "We are planning to open repo offices in London, Toronto, Johannesburg and a branch office in Belgium. We are planning to raise $500 million under a medium-term note programme by the end of this financial year to fund our global operations. The money would be raised from the overseas market by March 2010."
At present,  it has a branch in Hong Kong and repo offices in Abu Dhabi, Shanghai, Sydney and Beijing. He added the bank is expecting 2.5-3 per cent of the total business from the Hongkong branch office by March 2010.
On business growth: "The credit offtake has been low, so we have lowered the credit growth target for this year. Initially, we had kept a target of 25 per cent, but now we have lowered the projection for advances to 18 per cent and for deposits, too."