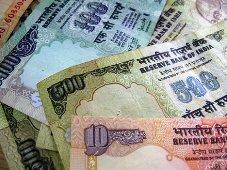 The Centre on Tuesday refuted reports that there is 30-40 per cent siphoning off of allotted funds under the National Rural Employment Guarantee Scheme.
"It is not true that there is 30-40 per cent siphoning," rural development minister C P Joshi told the Rajya Sabha during Question Hour.
Joshi, however, said the Centre has got 242 complaints regarding alleged misappropriation of NREGS funds.
These were sent to the concerned state government for investigation and necessary action, he said.
He said FIRs have been lodged in 22 cases and state governments have taken disciplinary action against delinquent officials.
Joshi said the Centre has received 33 complaints on job card violation, out of which 16 cases have been disposed of.