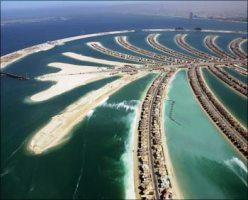 About 200,000 Indians will be affected due to the Dubai crisis wherein real estate and construction sectors have taken a major hit, according to Associated Chambers of Commerce and Industry of India past president Anil K Agarwal.
Releasing a paper on 'Indo-Gulf business opportunities' in Chennai on Tuesday, he said the crisis in Dubai was a temporary phenomenon and will wane away with support from the government and others sectors.
The Gulf Cooperation Council countries -- Bharain, Kuwait, Oman, Qatar, Saudi Arabia and United Arab Emirates -- present a lot of trade opportunities for India, he said. The Assocham has been promoting India as an investment destination for infrastructure, biotechnology, power, roads, IT and allied sectors. It has also created an Andhra Pradesh Investment Cell to attract investments to the state.
"Investors in the GCC countries are not willing to invest in the US. They are looking at Asia, particularly India, for utilising their monies," Agarwal said.
India was negotiating for a comprehensive economic cooperation agreement with the GCC members. The free trade agreement for goods that India and GCC is likely to be finalised will give a boost to trade, according to Assocham secretary general DS Rawat.
The Arab countries account for 20 per cent of India's total trade and are a source for two-thirds of its energy requirements. Currently, over 5 million Indians are working in the GCC countries.
Indo-Gulf Business Forum, a platform for GCC and Indian trade representatives, will be held in Hyderabad on December 9.
Image: An aerial view of The Palm Island Jumeirah, Dubai. | Photograph: Steve Crisp/Reuters