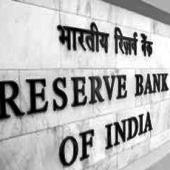 India Inc on Thursday cautiously welcomed the Reserve Bank of India's move to modify the ECB guidelines and said this also indicates a gradual withdrawal of stimulus measures announced to help the industry tide over the global credit crunch last year.
Federation of Indian Chambers of Commerce and Industry said the Reserve Bank's step may make availability of funds through external commercial borrowing route more expensive.
"The ECB route is frequently used by SMEs for raising funds, which are even otherwise available at a high price from the domestic banking system," it said.
It also said that the relaxation of certain ECB norms given by the RBI during the liquidity crisis period to India Inc have been gradually withdrawn 'which is an indicator of a gradual withdrawal of the stimulus package.'
Echoing the view, Confederation of Indian Industry said that RBI's steps are an indication of slowly unwinding of the liquidity enhancing measures.
However, it said, "These measures should not be seen as a precursor to monetary tightening through a rate hike."
The chamber, however, welcomed the central bank's decision to allow NBFCs exclusively involved in financing infrastructure projects to avail of ECBs.
"The inclusion of telecom companies raising debt for 3G licenses . . . in this category is welcome."
RBI on Wednesday made it easy for telecom companies bidding for third generation mobile spectrum to borrow money from abroad, while tightening the norms for others.