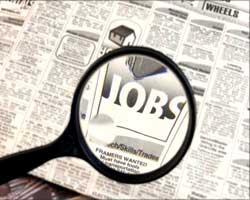 If the early signs are right, then Network 18's letting go of 200 people may just be an aberration. Across the Rs 80,000-crore (Rs 800-billion) Indian media and entertainment industry, hiring is picking up.
The Rs 2,200-crore (Rs 22-billion) STAR India is one of the big employers in broadcasting this year. It has already put in place a new management team and is hiring in large numbers (that it refuses to share), say consultants.
"In the current year, hiring is growth driven. Plus, we are hiring a lot of people because many business-critical activities are transitioning to India from Hong Kong over the next few months," says Anupam Vasudev, executive vice-president (marketing), STAR India. Earlier this year, STAR shifted its Asian headquarters to India from Hong Kong.
The Living Media Group, which owns India Today and Aaj Tak among other media brands, has been on a hiring spree, too. "We are beginning to fill up the positions that were deliberately left vacant during the slowdown," says CEO Ashish Bagga.
"Things started picking up a couple of months ago," confirms Abha Kapoor, director, K & J Search Consultants. Its clients include the Network 18 Group, BBC, MTV, Discovery, Turner Broadcasting, and Radio Mirchi.
Most companies declined to share numbers. However, we put together rough estimates. In the glory days of 2007-08, the large companies (Rs 1,000 crore and above) were hiring between 200-400 people a year. During the slowdown, this fell by 30-50 per cent (between 100-200 people).
This does not factor in sackings. Currently, hiring has gone above the slowdown levels, but remains below the boom year levels, for large companies.
Bagga says the pain of the downturn and poor advertising revenues was partially offset with newsprint prices coming down, and major cost management initiatives, including drawing on group synergies and restructuring of businesses within the group.
(This is what Network 18, too, is doing) "The stock market recovery on a sustained basis, the recent healthy GDP growth estimates and improvement in the market sentiment all point to a strong recovery and we are bullish about the future," says Bagga.
So are investors. The past five months saw deal flow jump up significantly. By the end of November, more than $305 million (Rs 1,428 crore) had come into the sector. (See Business Standard dated 26 November). On the heels of that comes the uptick in hiring.
What is different this time? Rekha Koshy is director and the national practice head with Accord, an executive search agency whose clients include  Bennett, Coleman, NDTV, Sony and STAR, among others. She points to the first highlight of the uptick.
"Convergence and digital media are picking up speed." Other search agency heads agree. Much of the action, it would seem, is in the digital and new media space, not so much in television, print or other mass media segments. This may have to do with the fact that set-up costs in new media are low, so the lag between investment and hiring is not very long.
The second fact that stands out is that, "there is a lot caution," says Kapoor. Much madness happened just before the slowdown hit everyone in the last quarter of 2008. The valuations for media companies and their yet-to-be-launched divisions were pegged at crazy heights.
Bloated with easy capital and a desperation to start, and ramping up businesses quickly, many paid salaries totally out of line with experience or ability. As the slowdown hit and the channel failed, many of them couldn't get a job at even half that amount.
The 10-odd months in which the industry went through a wringer has made both employers and employees wary. "Expectations have become more realistic in terms of compensation. Increasingly, stability and security of jobs is valued more in the current scenario," says Vasudev.