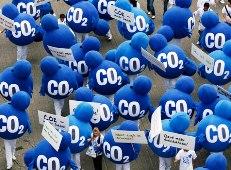 The Indian government has approved more than 1,400 projects as part of the clean development mechanism that could attract around $6 billion (Rs 28,000 crore) into the country by 2012 through sale of Certified Emission Reduction certificates, according to environment and forests minister Jairam Ramesh.
The National CDM Authority in India has accorded Host Country Approval to 1,455 projects. These projects have seen an investment of more than $33.7 billion(Rs 1.6 lakh crore).
If all these projects get registered at the CDM executive board, it will earn developers over 600 million CERs by 2012. At a conservative price of $10 per CER, the figure works out to a little over $6 billion.
"This is the potential foreign direct investment that India stands to earn from carbon credits. In fact, 10 per cent of India's annual greenhouse gas emissions can be neutralised because of this," Ramesh told Business Standard, adding: "India may be the second-largest country in terms of the number of CDM projects (after China) but is the best in terms of implementing them."
Carbon-efficient projects in India, China, and other developing nations, however, are facing uncertainty over the new compliance rules post 2012 since the Copenhagen Agreement is expected to establish a new sectoral carbon market-crediting mechanism with focus on the Clean Development Mechanism in less developed countries.
In fact, despite the promise that carbon credits hold, the number of Indian carbon offset projects proposals submitted every day to India's national authority -- that is, CDM India -- has reduced approximately by 30 per cent, according to Mayank Batra, Research Analyst (Environment and Building Technologies), South Asia & West Asia, Frost & Sullivan.
Carbon credits are a key component of national and international attempts to mitigate the growth in concentrations of GHGs. One Carbon Credit is equal to a tonne of carbon. Carbon trading is an application of an emissions trading approach. There are two broad methods of earning carbon credits.
Carbon Offset Credits, which consist of clean forms of energy production, wind, solar, hydro and biofuels. And Carbon Reduction Credits which comprise the collection and storage of carbon from the atmosphere through biosequestration (reforestation, forestation), ocean and soil collection and storage efforts.
"Project-financing activity has also declined, as people are looking at Copenhagen for future developments and buyers are not willing to enter into deals that have post-2012 delivery," says Batra.
Asia is the leading supplier of CERs in the global carbon market, holding approximately 77 per cent of the share. Over 3,714 projects are developed under CDM all over Asia.
Most of these are the future-installed power projects, which will have a capacity of around 58 Gw in hydro, wind, biomass, geothermal, biogas, landfill gas, solar, tidal, energy efficiency-based own generation, and coal bed/coal mine methane sectors.
India, on its part, has generated around 30 million carbon credits, and approximately 140 million are in pipeline. Around 225 Indian projects in the fields of biomass, cogeneration, hydropower, and wind power with a potential of 225 million CERs have been registered. Carbon offsets from solid waste projects, too, will see a rise.
At present, the Indian solid waste management market is witnessing tremendous growth. Currently it is valued at around $155.56 million (Rs 728 crore) and is expected to grow at a rate of around 20 to 25 per cent in the next three to five years.