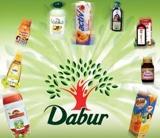 FMCG major Dabur plans to launch ready-to-cook products under its 'Hommade' brand to expand in the estimated Rs 2,800 crore (Rs 28 billion) packaged food segment.
The company currently sells culinary products under the 'Hommade' brand, besides 'Real' and 'Activ' brands of fruit juices in the packaged food category.
"Going forward, we are looking at expanding the range soon, including entry into new formats of packaged food products, which are showing good potential," Dabur India Maketing Head (Foods) K K Chutani told PTI.
He, however, declined to give details on the kind of products but said Dabur is looking at traditional items like paneer, adding the products would be launched under the 'Hommade' brand.
Chutani said the company will have strong regional focus for the new products, adding they were in development stage. It has already started working on marketing campaigns.
"Primarily, we shall focus in the southern market. Hence, the regional TV channels in South will be prime carriers of the new TVC," Chutani said.
Dabur is likely to launch these new products in the beginning of the next fiscal.
At present, Dabur sells culinary paste like garlic, ginger, ginger-garlic and tamarind in packaged format besides tomato puree and coconut milk under the 'Hommade' brand.
The company's food business, including beverages, is worth Rs 400 crore (Rs 4 billion) and contributes around 13 per cent of its overall turnover.
© Copyright 2022 PTI. All rights reserved. Republication or redistribution of PTI content, including by framing or similar means, is expressly prohibited without the prior written consent.