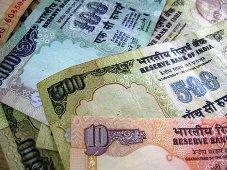 With easy credit market condition and growing risk appetite, public sector banks with international presence are warming up to provide sizeable funding support to Indian companies for global mergers and acquisitions in 2010.
The intensification of global financial crisis in the second half of 2008 had forced Indian companies to put on hold their global plans.
When going was good till early 2008, Indian banks -- both public and private sector -- played their part, albeit as junior partners to large international banks, in funding deals.
According to data compiled by Grant Thornton India, the value of outbound deals declined from $32.76 billion in 2007 and $13.19 billion in 2008 to $1.12 billion till date in 2009. In 2009, 64 cross-border deals were outbound deals (Indian companies acquiring businesses outside).
Senior public sector bank officials pointed out, "This slump in M&A activity cannot remain for long. Liquidity is returning to the market and valuation of assets across sectors is attractive. Though there could be concern over quality. The pace of M&As and their funding are expected to gradually gather pace in 2010."
The lines of credit available to Indian banks from foreign counterparts come at cheap rates due to money poured in by governments and central banks to provide liquidity in the aftermath of the global financial crisis.
Funds are available but not in abundance as was the case before the turmoil hit the market.
In October, State Bank of India raised about $750 million through fixed-rate senior notes having five-year maturity. They carry a coupon (interest rate) of 4.5 per cent. "Part of the money will be used to provide credit to Indian companies for acquisitions abroad," said a senior SBI official.
Union Bank of India chairman MV Nair said Indian companies were approaching banks to fund M&A proposals. The cost of funds becomes relevant after companies look at strategic fit and valuation of assets.
Funding costs are less now compared to the same period last year when credit spreads were high. His bank could raise funds through its Hong Kong branch, Nair added.
Soon after the collapse of Lehman Brothers in September 2008, credit spreads, the rate charged over the benchmark London inter-bank offered rate (Libor) had shot up 700-800 basis points.
Now, credit spreads have dipped to 300-500 basis points. The six-month Libor is ruling at 0.47 per cent as against 2.17 per cent a year ago.
Besides Union Bank, Bank of India and IDBI Bank are finalising plans to raise funds under medium-term note in 2010 for overseas business, including M&A funding.