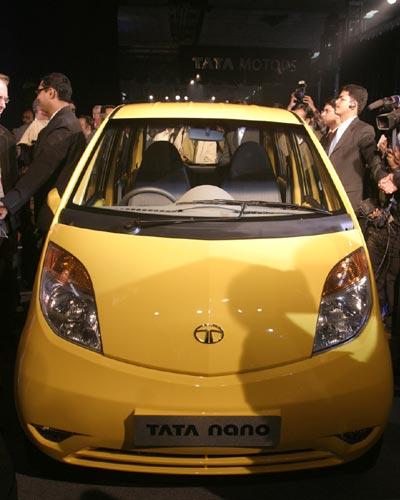 The wait for the world's cheapest car could soon be over as Tata Motors could commence limited commercial production of the Rs 100,000 Nano from alternate locations so that the first car could roll out towards the end of March 2009 from Pantnagar till the mother plant came up in Sanand near Ahmedabad.
Some of the leading vendors pointed out that it was not viable to have a dedicated plant for the Nano even for volumes like 250,000 cars per annum.
A dedicated line at the site with warehousing facilities was the best option to cut down logistics costs.
As of now, the vendors confirmed that they would supply the Pune plant for engine components and the Pantnagar plant from existing facilities across India.
Bosch India, which developed the engine management and fuel injection system for the Nano, had facilities in Bangalore, Pune and Nasik. Lumax Industries, another vendor, had two plants in Gurgaon and Dharuhera in Haryana, near New Delhi, three plants in Pune in Maharashtra and one plant near Chennai.
Production trials are over, and the company now plans to go into commercial production of the car, but with limited volumes initially. Volumes could be as low as 100 cars a day. While engines will be manufactured in the Pimpri facility in Pune, the body panels will be manufactured in Pantnagar plant in Uttarakhand. Production for engines in the Pune plant will start this month.
When contacted, a Tata Motors spokesperson said that the company is positive about a launch very soon, but it is yet to announce the official date of the launch.
While the initial volumes will be as low as 3,000-4,000 cars a month, the company recently indicated to vendors that it planned to produce around 70,000-80,000 cars in FY10. Some of the vendors, while refusing to be identified, said ramping up huge volumes in Pantnagar was not feasible.
Pantnagar could, however continue as a satellite plant for the Nano based on completely knocked down units from the mother plant.
The Sanand plant will produce 250,000 cars per year, and will capacity to go up to 350,000 cars.
Tata Motors managing director Ravi Kant has recently indicated that it would take at least a year to start production at the site.
Powered by