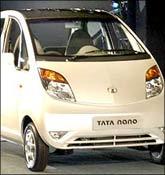 Owning a new car: that's a dream many of us have nurtured since childhood. With getting a car loan today becoming easier than ever before, this dream can easily come true for us.
However, finances aside, buying a new car can quickly turn from a beautiful dream to a horrible nightmare if you are not careful.
Let's take a look at some tips for you to use when you plan to buy your car.
Freeze on a budget
Before you even go around looking at different cars to buy, you have to ensure that you have fixed on the amount you are ready to spend for a car.
There are only a few people who would be able to buy a car outright. Most of us on the other hand would need to go in for a car loam. In such a situation, it is important to decide how much you are ready to pay for the down payment, monthly installment and other expenses.
Also, try to see that you come up with a sizable amount of down payment from the total budget. For example, if your budget is Rs 500, 000, then try to see whether you can come with a down payment of at least one-third of this amount.
This is help in terms of a lower finance requirement and also lesser amount of interest to be paid.
Evaluate your need
If you are a family of six and you can afford to buy only one car, going in for a BMW sports coupe is not going to serve your need. Instead, look at cars which fulfill your need and at the same time satisfy your desire.
Your choice of the car should be based on the purpose of you buying the car -- may it be family need or your personal love for cars.
Compare different brands
Once you have evaluated your need and know the class and kind of car you want to buy; look at different brands offering cars in your choice of class and kind.
Of course, you may have fixated on a particular brand, but looking at different brand helps. The reason this will help is because the difference in brands also affects the price and you may end up saving anything from Rs 30,000 to Rs 50,000.
Compare car features
When you compare cars, check the mileage that they are offering, accessories and features offered, the insurance cost of the car, the maintenance cost of the car and the warranty offered with the car.
If you are not picky about the colour of the car, a colour which is not that fast moving may come with some good discounts.
Also, look at the different features that a car offers and choose the one which offers most of the features that you want and yet stays inside your budget.
Choose a good dealer
Once you have chosen the car to buy, scout around for a good dealer. You can visit the dealerships, ask around about their services, check their past history of service and more importantly, look at the discounts, offers or promotions that they have to offer.
The choice of a dealer should also be based on their willingness to help you buy the car of your choice in the budget that you have decided.
Choose a good finance company
Your choice of a finance company will bear an impact on your budget. Compare different offers from different companies and see which one can offer you the least interest rates and EMIs (equated monthly instalments).
Also, look for hidden charges and take that into consideration. Ensure that the company you choose is the one which helps you stay within your budget.
Buying a car is not as hard as it sounds. What it requires is a little bit of patient searching around and a strong will to resist the temptation of overshooting your budget.