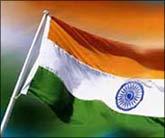 Stock market gains and the government's stimulus packages have boosted the confidence of consumers in India and China, spurring optimism among consumers across the world that the global economy is on its way to recovery, a survey has said.
Hopes of consumers for an end to the global economic crisis have been bolstered in the second quarter of 2009, spurred by stock market gains in BRIC markets and key Asian markets, a Nielsen Global Consumer Confidence Survey said.
The Nielsen Global Consumer Confidence Index, conducted in 28 markets in June 2009, has risen 5 points to 82 from 77 points in March 2009.
The Asian consumer confidence appears to have been strengthened through government economic stimulus packages, Nielsen's Business Insights Director Jonathan Banks said.
Stock market gains in the BRIC and Asian markets have also had a major impact on consumer confidence. Stock markets in Asia have rallied and property prices are starting to regain their pre-recession values, Banks added.
The survey said the BRIC and Asian markets have recorded the greatest jumps in consumer confidence indices in the past three months, with India leading the pack where consumer confidence has jumped 13 index points.
Consumer confidence climbed 9 points in Japan, South Korea, Hong Kong and Indonesia, 8 points in Taiwan and Brazil and 7 points in Singapore, Turkey, Russia, Philippines and the United Kingdom.
This is one of the strongest indicators of a global consensus among consumers that the worst is over. Consumers in the emerging markets are clearly of the view that they are driving in the recovery lane now, Banks added.
However, the only exceptions to this upswing were the United States of America and New Zealand, which held flat in the second quarter, with Germany being the only country to register a decline of an index point.
Nielsen polled 14,029 online consumers in 28 countries late in June, out of which 71 per cent thought their country was in recession which is a positive reduction of 6 points from 77 per cent since March 2009, when the survey was conducted last.
Globally, job security and economic recovery remained consumers' top two concerns but even the level of these concerns have abated in the last 3 months and have recorded declines of 2 and 4 index points, respectively, the survey said.