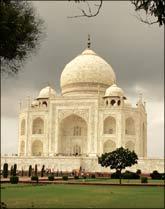 Prudent fiscal and monetary policies have helped India in dodging the recession and sustaining the economy, the research arm of the rating agency Moody's said.
Calling India a 'sprinter', it said the downward trend in the country's industrial output seemed to have ended, with a pick-up likely due to new infrastructure development.
Investor confidence in India had certainly improved, as reflected in the rapid increase in net capital inflows in the stock market during recent months, Sherman Chan, Moody's Economy.com economist, said in a note on the recovery of the Asia-Pacific region on Wednesday.
"Amid increased sightings of green shoots, the bottom of the global downturn is now in sight," she said, adding that "China, India and Indonesia have dodged recession and maintained strong growth despite the global turmoil."
Key Asia-Pacific economies possess different structural characteristics and have thus embarked on different recovery trajectories.  Australia and Korea, she said, would recover fast, Thailand and Singapore would take longer, and Japan will have it tough.
And all these economies are expected to grow in 2010.
Next in the recovery race in Asia Pacific region comes the 'joggers'. "Australia, Hong Kong, the Philippines and South Korea will recover swiftly from the annual contraction this year."
Following the 'joggers' are the 'walkers'. "Taiwan, Singapore, Malaysia, Thailand and New Zealand will take a little longer to return to pre-crisis GDP levels," the Sydney-based economist said.
And, in the last comes the 'crawler'. "Japan looks worst off in the region, with a long and tough recovery path ahead due to a sluggish domestic sector," she said.
Japan is the weakest link in the Asia-Pacific region with firms reporting excess capacity, including excess workers. Therefore, the outlook for investment and employment is dismal.
"Japan's GDP will take several years to return to the pre-crisis level. An annual contraction of 6.5 per cent is likely in 2009, followed by an expected rebound of only 0.7 per cent in 2010 and 1.2 per cent in 2011," she said, adding that the rapidly ageing population have left policymakers almost powerless in stimulating consumption growth.