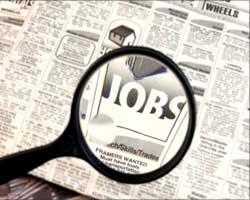 More than 100 jobs at the British Council in the UK are to be outsourced to India, as part of a massive cost-cutting drive to save taxpayers' money.
Final decisions about which jobs will go to India will be taken in the next few weeks but they are expected to include 58 finance posts, up to 40 IT posts and 15 posts for a new centre of excellence.
About half the jobs to be cut will be in education and teaching. Some of these areas will have to be contracted out to voluntary groups or local authorities.
For the first time the civil service body has directly exported jobs to save costs. The Foreign and Commonwealth Office, which funds the British Council, is exploring similar options.
A spokesman said that administrative jobs could be carried out by local staff in regional hubs overseas.
The council, which promotes British culture and language abroad, said that 500 of its 1,300 British workers would have to go in the next 18 months to save 45 million pounds. More than a fifth of these posts are to be filled in India and the body plans to bring some of the Indian recruits over to 'shadow' finance staff in Manchester.
Martin Davidson, British Council's chief executive, said that 280 of the 500 back-office staff to be cut were permanent and the remainder were agency, part-time or contract staff.
The body received 205 million pound from the taxpayers this year. He said that its budget had already been cut by 10 per cent and that he had drawn up a further 25 million pounds in efficiency savings. It makes about 450 million pound from its commercial programmes including language and teaching courses.
A spokesman for the Foreign Office said: "The FCO is working actively to deliver cost savings and to ensure that as much of our resource as possible is focused on frontline activity delivering for the UK.
"We, therefore, fully understand the British Council's efforts in that direction."
Davidson said he hoped that most of the cuts could be made through voluntary redundancies. "Our spending power overseas has been hit by the fall in the value of sterling in the last year," he said.
"To ensure that we continue to spend as much of the money we receive from the taxpayer as possible on our programmes abroad, we are cutting our running costs by creating leaner, lighter and more effective administrative and back-office functions."