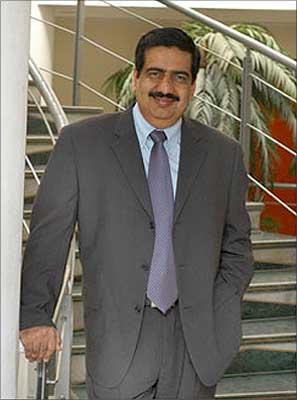 We've all heard the mostly negative stereotypes about Indian IT types.
They're smart, they're driven and they work for a pittance compared to their Western counterparts, we're told. Yet they lack certain 'creative' and 'critical thinking' skills, and as a result, function like robots, or so we're led to believe.
Several months ago, a few Western CEOs had claimed that although India produces the second largest number of engineers in the world, more than half of them are 'unemployable.'
Now, the shoe is on the other foot, as a respected Indian business leader has called out American tech graduates, for refusing to do the jobs that Indian techies eagerly perform.
Perhaps tired of hearing Americans' constant critique of his countrymen, HCL Technologies' highly respected chief executive Vineet Nayar recently told an audience in New York City that American tech graduates are basically 'unemployable', according to an InformationWeek report.
Claiming that he views American tech grads as inferior to those from India, China and Brazil, Nayar reportedly said that American students only enter the field to get rich or to dream up the next big thing. Meanwhile, he continued, students from India and China are more willing to handle the boring aspects of the industry, like ITIL and Six Sigma.
Nayar also said that most Americans are too costly to train in the everyday minutiae of the field, whereas Indian graduates are generally well-versed and highly trained in real-life applications, thanks to vocational training programmes and other opportunities for hands-on experience.
HCL, however, has recently announced that it plans to open a delivery centre in North Carolina with an investment of $3.2 million and will hire over 500 employees over the next five years under a US's Job Development Investment Grant.
Of course, whether or not it was intended, Nayar's remarks have ruffled a few feathers. InformationWeek's Robert Preston wrote: "Imagine if the CEO of a US-based tech company marched into Mumbai seeking a bigger share of the country's multibillion-dollar market and declared the locals to be unemployable and untrainable. A culture of innovation isn't inconsistent with one that values attention to detail."
And protectionist web site JobDestruction.com has fired off an e-mail newsletter that uses Nayar's remarks as a launching pad for chest beating: "Vineet Nayar, an Indian CEO of the bodyshop HCL, said that Americans who graduate from our universities are unemployable. He feels that students 'from developing countries' like India are superior employees in part because they aren't obsessed with getting rich quickly. In other words, he won't hire American grads because they are too expensive. HCL hires Indians almost exclusively, so it's safe to assume that Nayar's disparaging comments don't just apply to our young college graduates -- he thinks ALL Americans are unemployable."
No response or clarification from Nayar has as yet been issued.

Image: HCL CEO Vineet Nayar