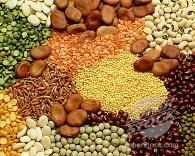 India saw one of the worst terrorist attacks in November last year, when Mumbai was under siege for four days. Little under a year later, Indians perceive rising food prices as a bigger threat than terrorism.
A global consumer confidence survey conducted by the Nielsen Company between September 28 and October 16 showed Indian respondents ranking food prices as the second largest concern, up from the sixth largest in the previous quarter.
Terrorism, meanwhile, has slipped to number eight from fourth in the last quarter. Work-life balance has been the biggest concern of urban consumers in the survey in the last two quarters, which covered over 30,000 urban consumers globally.
Overall, consumer confidence is the highest in India, followed by Indonesia and Norway.  Nielsen, the global marketing research company, conducts an internet based quarterly survey to gauge the confidence of urban consumers in which it also ranks their apprehensions.
"The concern for rising food prices has come as surprise in the findings," said Vatsala Pant, director, client solution, at The Nielsen Company. The wholesale price index (WPI) for foodgrain touched an all time high of 266.3 this month - up from 255.9 at the end of June.

Similarly, the WPI Index for sugar touched an all time high of 233.7 - up from 203.6 at the end of June, indicating the huge adverse impact of rising prices on household budgets. The survey also highlighted the rising confidence of Indian consumers in the stock markets.

Almost 45 per cent Indian respondents wanted to invest their spare cash in the markets and mutual funds, up from 41 per cent in the last quarter. And 64 per cent respondents -down from 66 per cent in the last quarter - now want to put their money into savings.
The concern for debt and credit card loans have also fallen, as only 36 per cent of respondents wanted to use their spare money for repayments, down from 42 per cent last quarter.
"Everybody is getting the sense that confidence is rising," said Pant.  "And the biggest reason is the rising confidence for job prospects," she said. As much as 84 per cent of Indian respondents were confident about job prospects, up from 68 per cent in the last quarter.
"This is the single largest reason for India coming on the top of the global consumer confidence survey," she said.
Consumer confidence was weakest in Japan, Latvia, Portugal and South Korea, although in Korea it has improved markedly. "Consumer confidence is rising faster in the Bric countries than other markets, driven by increasing job prospects," Oliver Rust, MD of Nielsen Hong Kong, said.

In the US and Europe, high unemployment continued to discourage spending on big-ticket items although confidence had improved as the worst appeared to be over for those economies, Nielsen said.