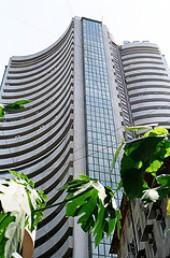 An analysis of BSE-500 companies' second-quarter results shows that the picture is not as bright as it seemed initially.
The profit of 1,731 companies studied by Business Standard rose over 35 per cent, but this was on the back of a turnaround by public sector oil companies, whose operating margins shot up due to a sharp drop in cost of production due to the appreciation of the rupee against the dollar and decline in interest costs, among other things.
If public sector oil companies, banks and financial sector companies are excluded, the aggregate net profit of manufacturing and services sector companies, adjusted for extraordinary income, shows a decline of around 3.8 per cent.
Only 13 BSE-500 companies have seen a turnaround in the quarter, while 17 have been in the red in this quarter as well as the corresponding quarter of last year. And the 13 companies that had reported profit in the second quarter of the previous year have reported a net loss this time.
Automobile, cement, entertainment, fast moving consumer goods, pharmaceutical, real estate, sugar and software services sectors gave a fillip to the second quarter profit of the sample companies.
Also, a few sectors such as auto ancillaries, diamond & jewellery, and readymade garments reported a rise in profit compared to a double-digit decline in profit in the first quarter.
However, chemicals, mining and minerals, non-ferrous, petrochemicals and steel companies reported a decline in second-quarter sales and profit. Construction and infrastructure sectors underperformed, showing they have not come out of the woods yet.
Out of the 400 BSE-500 companies studied here, the second-quarter performance of 144 companies in manufacturing and services sectors were healthy in terms of sales and profit.
 The aggregate profit of these companies increased 41.6 per cent. Even after adjusting for extraordinary income, the rise is 40.5 per cent. These companies have reported a healthy 20 per cent rise in sales. They have also seen a robust 350-basis point rise in operating profit from core operations.
Among top performers, only 24 companies from manufacturing and services sectors have done extremely well with a quarterly net profit growth of over 100 per cent from core operations. Interestingly, none of these firms is from a sector that has benefited from decline in raw material prices.
These firms, however, benefited from the stimulus package in the form of cut in excise duty and easing of liquidity through cut in interest costs. Apollo Tyres outperformed all BSE-500 companies with an outstanding second-quarter performance. The company's net sales grew 24 per cent on the back of a healthy growth in passenger radial car market. Upward demand from the replacement market also led to rise in revenues.
Net profit rose a whopping 1,211 per cent on the back of an impressive operating profit margin, which was up 1,000 basis points over the corresponding quarter of the previous year.
According to the management of Apollo Tyres, replacement demand was robust on account of a pick-up in economic activity and restrictions on imports from China. Currently, the company is operating at 100 per cent capacity. The raw material cost, on an average, is likely to be higher by 10 per cent sequentially in the third quarter ending December 2009. Rubber prices are currently at Rs110/kg compared to an average cost of Rs100/kg in the second quarter. The company hiked prices by about 2.5 per cent in October. Gammon India did well with revenue from construction rising 82.7 per cent. Its total expenditure rose at a slower pace of 76.7 per cent.
The cost of raw material rose 66 per cent, while expenditure on sub-contracts rose 36.5 per cent. So, operating margins on income from operations rose 360 basis point,s while net profit shot up 328 per cent. Educomp Solutions recorded a 300 per cent rise in net profit on the back of a 92 per cent growth in revenue.
The revenue from School Learning Solutions increased 148 per cent, contributing 79 per cent to its total revenues. Mahindra & Mahindra's sales rose in line with expectations, while at operating levels, margins were up over 1,200 basis points.
Raw material costs, as a percentage of sales, accounted for 64.3 per cent of the total costs, down from 70.6 per cent in the same quarter last year. According to an analyst at HDFC Securities, a 167 per cent rise in year-on-year growth in net profit from core operations was a result of operating strengths, along with the octroi benefit from the government.
Dr Reddy's Laboratories' second-quarter results reflected the rising momentum in business, despite the continuing trouble in Germany.
The company did well in most markets, with recovery in the domestic market and return to high growth in Russia being particularly encouraging. Operating margins from core operations were up 450 basis points.
The net profit rose 177 per cent, despite a one-off upside from Imitrex & Starlix offset by inventory write-off at Betapharm & stock adjustments post exclusivity in Imitrex. Aurobindo Pharma reported a net profit of Rs 103.2 crore (Rs 1.03 billion) as against a net loss of Rs 38.4 crore (Rs 384 million) in the corresponding period last year.
Net sales were up 24.4 per cent as formulations' sales rose 39.4 per cent. The company made a forex gain of Rs 3.7 crore (Rs 37 million) during the quarter as against a loss of Rs 85.3 crore (Rs 853 million) last year.
Godrej Consumer Products more than doubled its net profit on the back of a 65 per cent rise in net sales on robust domestic demand that led to strong growth across both soap and hair colour businesses.
International businesses also performed well. The operating margin of the company rose 731 basis points to 19.6 per cent due to decline in raw material costs.