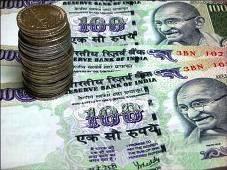 The Indian chit fund industry generates an estimated 3.39 per cent of household savings (or Rs 5.88 crore), compared to 4.92 per cent invested in shares and debentures.
Over 95 per cent of chit fund companies are small and medium enterprises and they are important sources of finance for SMEs operating in other sectors.
These form part of the findings of a three-year study by Preeti Rao and Sharon Buteau of the Small Enterprise Finance Centre at the Institute for Financial Management and Research in Chennai, funded by the Bill and Melinda Gates Foundation.
"Despite scores of scandals and bad publicity, chit funds continue to be well accepted by society and there is again a rising interest in them," said Buteau, adding that there is a misconception among the public about the industry.
Large companies have managed to attract investors. The $1.3 billion (Rs 6,110 crore) Chennai-based Shriram Group, for example, which runs the largest chit fund business in the country, manages a corpus of Rs 3,200 crore (Rs 32 billion) annually, noted Rao. Another example is Gokulam Chit Funds.
M V Vaidyanathan, director, The Balussery Benefit Chit Fund Pvt Ltd, a successful fund house, noted that contrary to popular belief, companies that had cheated the public were not chit fund companies.
"Companies which have cheated and run off with public money were accepting public deposits, but chit fund companies are not allowed to take deposits," he said, adding, "they still attract thousands of investors every year and crores of rupees, despite the expansion of banking into the remotest parts of the country."
In fact, chit funds offer as strong a parallel banking service as the moneylender or pawnbroker, servicing just as wide a network of small businessmen, housewives and salaried individuals. Chit funds' popularity continues despite rising awareness of mutual funds and the equity market.
According to Rao, chit funds are the primary financial instrument for those who participate in the funds, as 67 per cent of them use them mainly for savings.
They yield better returns on savings and on borrowings, the funds are available at better interest rates comparable to other financial vehicles for the poor such as Micro Financial Institutions, and the paperwork and collateral required are less.
However, regulatory hurdles in the form of increasingly stringent rules enforced by the government have been a setback to the growth of the industry, said Y S Mathivanan, who runs the Yaley Chit Fund in Erode, Tamil Nadu.
The effect of the increased costs of operations for the registered chit companies has been to push these companies 'underground'.
Many companies have recently either folded up or shifted operations to the informal arena, becoming 'unregistered' chit funds, added Rao. The unorganised chit fund market is large and growing, causing problems not only for the industry and its participants, but also for the government, which loses revenue.
Rao noted that the number of registered chit fund companies in Tamil Nadu had come down from 1,097 in 2003 to 1,016. Similarly, in Andhra Pradesh, the number has come down from 1,558 to 1,254.
Around Rs 11,088 crore (Rs 110.88 billion) is being circulated via chit fund schemes in the southern states of Tamil Nadu, Andhra Pradesh and Kerala. Around 58 million house holds have participated in chit fund schemes.
Small traders and businessmen participate extensively in chit funds, said Rao. She said chit funds provide an opportunity for small business houses to save their excess cash on a daily or monthly basis and, at the same time, to have access to easy finance.
Generally, the funds are used as either working capital, for expansion of business or as emergency funds.
Rao said that small enterprises have been historically wedged between money lenders (with their exorbitant cost of loans) and banks (with their stringent procedures).
Chit funds have helped these enterprises to overcome their financial constraints and it is also profitable to invest in chit funds, since they earn good returns.