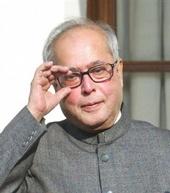 The government on Tuesday said it is looking at steps to cut subsidy on fertiliser and oil sale with an aim to cutting non-plan expenditure and contain fiscal deficit.
Addressing the economic editors' conference, Finance Minister Pranab Mukherjee said that the fiscal deficit would be rolled back to 5.5 per cent in the next financial year from 6.8 per cent in 2009-10. However, he said stimulus packages given to industry last year would continue.
He said a few more PSUs have been identified for disinvestment after the overwhelming response to NHPC and Oil India IPOs. Market capitalisation of both these companies increased significantly after the public offer.