Search engine major Google unveiled a mobile application for Nokia handsets that will allow users find information through speech on Tuesday.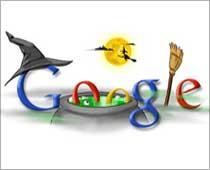 "The application is equipped with speech recognition technology to understand Indian accents. Its software enables users of Nokia S60 handsets to access information on the Internet by voice search," Google India said in a statement.
Nokia S60 includes most N and E series models like N-86 and E-63.
"The extension of Google's search by voice feature to more mobile handsets is a natural next step for our mobile strategy ... With the launch of this service for Nokia S60 handsets, we would be catering to a larger segment of mobile users, as a significant number of Nokia phone users are on the S60," Google India head of products Vinay Goel said.
The application can be downloaded for free from Google's mobile website m.google.co.in.