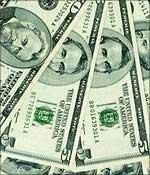 The finance minister could approve foreign investments of up to Rs 1,200 crore (Rs 12 billion), without going to the Cabinet, if a proposal of the Department of Industrial Policy and Promotion to fast-track clearance of foreign direct investment is accepted.
At present, a project with investment of more than Rs 600 crore (6 billion) in sectors routed through the Foreign Investment Promotion Board has to be referred to the Cabinet Committee on Economic Affairs.
"With the depreciation of the monetary value, it is considered appropriate to review the limit, which may be revised to Rs 1,200 crore (12 billion)," according to a Cabinet note circulated by DIPP. The Rs 600-crore limit was set in 1996.
DIPP has argued that the proposal would "enable FIPB to function more efficiently and reduce regulatory burden on foreign companies, leading to enhanced level of foreign investments".
India received $15.3-billion FDI in the first half of this financial year. It is lower than the $17.2 billion received in the first half of 2008-09, but the inflow is seen as healthy, given the global liquidity crunch.
There is also a proposal that the threshold for CCEA approval be fixed for only the 'foreign investment' part of the project and not the total investment involved and its total cost.
The committee of secretaries is meeting on November 17 to review the country's FDI policy, and the DIPP proposal to enhance the finance minister's power is likely to be discussed there.
Under the present dispensation, the proposals relating to the sectors not under the automatic route go to the FIPB, which gives its recommendation to the finance minister.