You've been a Duke destroying evil forces descending on mankind. You've been the Prince of Persia saving your sweetheart from the crooked Wazir. You have been Cristiano Ronaldo, Zinedine Zidane and won soccer world cups.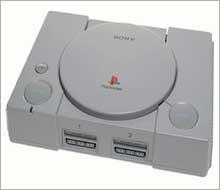 But now, you can be Avinash, a non-resident Indian businessman who comes to his ancestral village and plays Indian games, including kabaddi, gilli danda and kite fights. Welcome to the world of Desi Adda, Sony India's latest brainchild to attract gamers with six made-in-India games.
What do you get?
Desi Adda revolves around an NRI protagonist who has lived his life in another country and comes back to a tiny Indian village. From here, the game has all the masala of a yesteryear Bollywood potboiler, supported by graphics that look equally dated.
The players will see Avinash wandering about the village playing local games. While in the village, he meets Gopal and Gowri, who are in love but cannot get married due to village head Garjan Singh's opposition. So, Avinash has to find a way to get the couple married and save the village from Singh's wrath.
The gamers sweat it out over a match of kabaddi, gilli danda, pachisi, even kite-flying. Designed for both gaming consoles and handheld devices, Desi Adda is being pushed as an ideal platform to pursue casual games. Since not all gamers enjoy gore and violence, a first-time gamer belonging to the age group of 8-15 years will get to play games that are familiar to him.
These are available on Playstation Portable as well as Playstation console and are priced at Rs 499. As of now, Sony has no plan to bundle them with gaming devices. It is something that worked extremely well for it in the case of Hanuman: The Warrior Boy. So, it might adopt the strategy in the future.
What's in store?
Enthusiasts can also look forward to a Street Cricket game from Sony that will not be released in regional languages. Also on the cards is a game designed around World Quiz that tests you on questions typically asked in school and the Indian Administrative Service exams.
There's another one that will focus on professional courses and be handy for students appearing for engineering and medical exams. The company had earlier released Singstar Bollywood, a sing-along game, and Mahaquiz, a game for which content was provided by quizmaster Derek O Brien.
Atindriya Bose, country manager (Playstation), Sony Computer Entertainment, understands that there is a certain "coolness quotient" attached with gaming and so an Indian village backdrop might not appeal to aficionados of games like Gods of War or Need for Speed.
Although Sony had shortlisted about a dozen games that included kho-kho and pitthu, among others, these never made it to the final stages as Desi Adda games had to be relatively simple for the new gamers and easy-to-play-and-win. Bose adds his personal favourite is the beat matching dance game, in which you have to make the character dance in sync with the beats. "It is tricky, fun and addictive at the same time," he lets on.
Why Sony wants you to switch to 'Made in India' games?
With the success of game titles like "Hanuman: Boy Warrior," which sold over 60,000 copies, Sony felt users would take to Indian games in Hindi, Tamil as well as Punjabi. "The idea is to attract first-time gamers who can relate to local games," says Bose. Developed by GameShastra, a well-known name in game development, the prices start at Rs 499 for Sony Playstation 2 (PS2). The cost for Sony Playstation Portable devices is Rs 999.