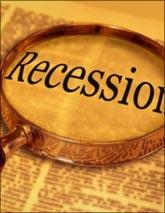 To mitigate the impact of the economic slowdown on their businesses, a majority of Indian firms have implemented significant cost reductions and are reviewing their operational effectiveness, a PwC survey says.
As per the report by PricewaterhouseCoopers, the global meltdown changed the growth-oriented objectives of Indian businesses and there has been a renewed focus on operational effectiveness to ensure survival that have undertaken various measures to achieve this.
"With over 91 per cent respondents implementing significant cost reduction and 70 per cent reviewing operational or working capital cycle, India Inc seems to have mitigated the impact of the meltdown on their businesses," the report stated.
The report focused on how Indian businesses can be expected to act in looking for growth over the next 12-18 months as the world economy recovers.
It stated that with the economy appearing to be on a path to recovery, India Inc is "cautiously optimistic" about its prospects and is beginning to assay growth again but is still wary of large capital commitments.
The survey was conducted among CEOs, CFOs and group heads of diversified Indian businesses to understand what India Inc felt about the impact of the downturn on their business prospects.
As per the report, respondents ranked cash flow management, difficulty in forecasting results and maintaining employee morale during the downturn as key constraining factors.
Majority of the survey respondents identified benefit from achieving increased operational effectiveness by following cost reduction, reduction in working capital and optimisation of supply chain as a significant opportunity resulting from the downturn, the PwC survey revealed.
Further, strong domestic economy, stable banking and financial system and timely government intervention were cited as key factors responsible for the reduced impact of downturn on India.
These factors are also cited as the key to expectations around a faster economic recovery, it added.
The report highlighted an overwhelming 99 per cent of respondents viewed stable or growing demand/volumes as their key recovery expectation with new hiring/ capacity addition getting the second priority.
"We believe that the focus is more on organic growth and that acquisition opportunities would be more rigorously scrutinised, but these times offer unparalleled opportunities to Indian companies buoyed up with domestic demand to achieve world class scale.
"We believe that Indian entrepreneurs should not let this opportunity go un addressed," PwC leader financial advisory services Bharti Gupta Ramola said.