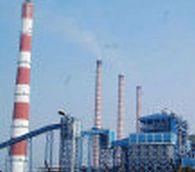 The government on Friday said it is expecting to raise about Rs 8,100 crore (Rs 81 billion) from the five per cent stake sale in power PSU NTPC through a Follow-on Public Offer (FPO).
"We anticipate more than three times what we got last time (at the time of IPO in 2004)," Disinvestment Secretary Sunil Mitra said.
In 2004, NTPC had raised about Rs 2,700 crore (Rs 27 billion) through the IPO when the government diluted 5.24 per cent of its stake, he said.
The Cabinet Committee on Economic Affairs (CCEA) last month had approved the stake sale in NTPC. After stake dilution, the government's holding in NTPC would come down to 84.5 per cent from the current 89.5 per cent.