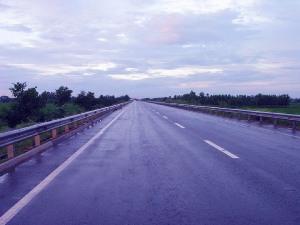 Nine states have signed an agreement with the Centre to develop highways after the Union transport ministry made it essential to do so to access central funds.
Soon after taking charge, transport minister Kamal Nath had made it mandatory for the states to sign the State Support Agreement under which the states would have to acquire land for highway construction to get central funds.
Earlier, central funds were released to states without any conditions, leaving it for the private developer to acquire land, which not only delayed the projects but even stalled these at times.
According to senior ministry officials, Rajasthan, Madhya Pradesh, Karnataka, Punjab, Haryana, Assam, Andhra Pradesh, Maharashtra and Orissa have signed the SSA so far.
The agreement requires also the states to ensure that no competing highway or toll-ways are developed in violation of the terms and conditions, under which the government gives out projects to private developers.
The SSA also stipulates the states to 'assist the Concessionaire in obtaining access to all necessary infrastructure facilities and utilities, including water and electricity'.
It would also ensure that any local bodies, including Panchayats, do not obstruct the highway project or levy any taxes.
About 20,000 kms of national highways is targeted to be upgraded to two-lane standards in Phase IV of the National Highways Development Project.
This phase does not come under the purview of National Highways Authority of India and is to be executed directly under the supervision of the transport ministry in association with the states.