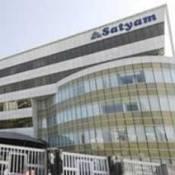 Former Satyam executives Rama Raju and Vadlamani Srinivas, who are in judicial custody in connection with multi-crore rupee accounting fraud, have filed a petition in a local court seeking permission to use laptops inside jail.
In their petition to an Additional Chief Metropolitan Magistrate, Rama Raju, former MD of Satyam Computer, and V Srinivas, ex-CFO, asked the court to allow them to use laptops in jail saying it would help them defend themselves against the cases slapped by different agencies such as Securities and Exchange Board of India (Sebi), Serious Fraud Investigation Office (SFIO), Enforcement Directorate (ED) and the Company Law Board.
The two contended that the Central Bureau of Investigation (CBI), which is probing the Satyam fraud case, provided them information related to the cases in CDs.  The matter is likely to come up before the designated court on November 16.
Rama Raju and Srinivas are lodged in the Chanchalguda jail since January this year after Satyam founder B Ramalinga Raju admitted to fudging of the balance sheet of the IT firm.