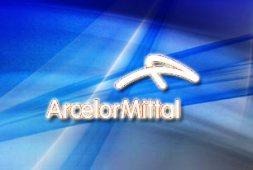 The government has approved NRI billionaire Lakshmi Mittal-led ArcelorMittal's over Rs 500 crore (Rs 5 billion) foreign direct investment for acquisition of 35 per cent stake in steel products maker Uttam Galva.
The proposed FDI of Rs 503.37 crore (Rs 5.03 billion) by ArcelorMittal, Netherlands, has been approved by the Foreign Investment Promotion Board, the finance ministry said in New Delhi.
The FIPB nod is a major regulatory go-ahead for the deal, which would mark the first operational presence in India for the world's largest steelmaker whose greenfield projects here have been plagued by regulatory and administrative hurdles.
Last month, ArcelorMittal had threatened to abandon its 20 billion dollar steel projects in Orissa and Jharkhand over delays, but said it will look for new sites within the country. The Uttam Galva deal is also currently awaiting a nod from market regulator Securities and Exchange Board of India.
The investment is for 'induction of foreign equity in a company engaged in the business of manufacture of cold-rolled semi finished iron and steel products in cold rolling mills etc,' the ministry said. In early September, ArcelorMittal had agreed to acquire 35 per cent stake in Uttam Galva, a domestic producer of steel products, for about Rs 500 crore (Rs 5 billion).
The proposed deal comprises of purchase of 5.61 per cent stake from Uttam Galva's existing promoters and another 29.39 per cent through an open offer made to the public shareholders.
Pursuant to share acquisition, ArcelorMittal and Uttam Galva's existing promoters, the Miglani family, would become co-promoters of the company.
The open offer, which has been already made, was scheduled to start on October 31 and close on November 19.
However, it has got delayed as it is yet to get a go-ahead from market regulator Securities and Exchange Board of India.
Last week, an ArcelorMittal spokesperson said that the open offer has got delayed and could now extend to January 2010.
As per the proposed deal, there would be a lock-in for three years on the shares acquired (except with the consent of ArcelorMittal or Indian promoters as the case may be), a tag-along right and the right of first refusal between the two parties.
The open offer has been made for acquisition of over 3.5 crore (Rs 35 million) shares, or 29.39 per cent, of Uttam Galva at a price of Rs 120 a piece -- amounting to a total consideration of Rs 422.71 crore (Rs 4.22 billion).
Besides, ArcelorMittal is also buying 5.61 per cent from the promoters, the price for which was earlier agreed upon at Rs 100 a piece.
However, it was also agreed that if a higher price is paid to the shareholders in the open offer, then the Indian promoters will also be paid such higher price.
© Copyright 2020 PTI. All rights reserved. Republication or redistribution of PTI content, including by framing or similar means, is expressly prohibited without the prior written consent.