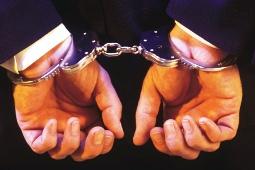 Corporate fraud increased manifold in the past one year amid the global economic slump, with nearly one in every three organisations falling prey to the menace, says a survey.
PricewaterhouseCoopers' Global Economic Crime Survey '09 highlighted that corporate fraud remained rampant among organisations of all sizes, in all countries and industries despite increased regulatory actions and anti-fraud controls to prevent it.
And nearly one in three organisations around the world reported it was a victim of the economic crime in the past 12 months.
Of those surveyed, 43 per cent said the incidences of fraud in their organisations had increased during the period.
"The global economic downturn has heightened the pressures and incentives to commit fraud. In these tough times, the temptation to inflate results or take part in other forms of financial statement fraud may overcome ethical values," PwC's leader, forensics practice, in London Tony Parton said.
"In an economic downturn, financial targets are more difficult to achieve, individuals may feel pressured, and their personal financial position may be threatened by reductions in pay or layoffs," Parton added.
As per 67 per cent of the respondents, the most pervasive economic crime was asset misappropriation or theft, followed by financial statement fraud and bribery and corruption.