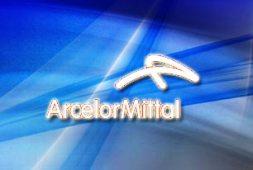 ArcelorMittal India has sought approval for a six-million tonne steel plant in Karnataka from the single window clearance committee of the state government, over and above the two 12-million tonne greenfield steel plants in Jharkhand and Orissa already in the pipeline.
Sources close to the development said the application was for a six-million tonne plant at an investment of Rs 30,000 crore (Rs 300 billion). A captive power plant is also in the pipeline. The application was made last Saturday.
Asked about the project, an ArcelorMittal spokesperson said the details on cost, capacity and timeline would be decided once the technical studies were completed in three-four months.
Having run into delays with the Jharkhand and Orissa projects, ArcelorMittal appears to be treading more cautiously on the Karnataka project. "Setting up an integrated plant in the state would depend finally on a host of techno-economic factors," said the company.
The statement on Karnataka comes a little more than a month after chairman LN Mittal said that ArcelorMittal might pull out its $20 billion plan to build steel plants in Jharkhand and Orissa due to delays in land acquisition.
About 10 days ago, Sudhir Maheswari, member of group management board responsible for corporate finance, M&A and business development (including India) and risk management of ArcelorMittal, said in Kolkata that the company was fully committed to the greenfield projects in both the states, but was looking for alternatives to accelerate realisation of the plans.
The company is facing huge delays with the Jharkhand and Orissa projects. The memorandum of understanding for the Jharkhand project was signed in 2005, while the Orissa project was signed in 2006.
However, there were delays in land acquisition as the company faced resistance from farmers. The land requirement for the Jharkhand project was around 11,000 acres and for Orissa, 9,000 acres.
There were issues with mines, too. Though the company had bagged licences for coal in Jharkhand and Orissa, and a mining lease for iron ore in Jharkhand, the world's largest steelmaker was eyeing the Chiria iron ore mines, the largest in Asia.
The Jharkhand government had assured ArcelorMittal supply of ore from Chiria, though the leases actually belonged to Steel Authority of India Ltd. Four out of 10 leases were disputed as they were not renewed by the state government.
However, SAIL and the Jharkhand government had recently settled the issue with the state agreeing to allocate one billion tonne of iron ore to SAIL, while the balance would be negotiated with the public sector and linked to its greenfield project.
The settlement implies that very little ore would be left to be distributed to ArcelorMittal or any other private player.