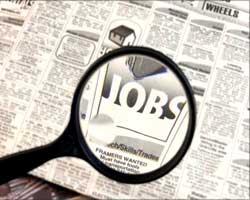 The Centre will soon announce a comprehensive package to rehabilitate overseas Indian workers who have returned to the country following job losses due to the economic downturn.
Overseas Indian affairs minister Vayalar Ravi said government was in the final stage of establishing a 'Return and Resettlement Fund' that will provide 'reasonable level of financial security' to the overseas returnees.
"My ministry is working towards establishing a fund that will provide financial security to those workers who have lost their jobs and returned home," Ravi said inaugurating the two-day annual conference of the Heads of Missions in New Delhi.
A senior official of the ministry said the Indian workers in Gulf countries have been the worst hit by the economic downturn and the scheme will initially be limited to the workers returning from these countries.
Although the government did not have an exact figure of the number of Indians who have come back home from the Gulf countries, officials said the number of returnees may be in the range of 400,000 to 500,000 in the last one year.
Asking the Heads of Missions to take strong action to root out irregular migration, Ravi said the ministry has constituted a high-level inter-ministerial core group to develop effective measures to combat it.
Ravi also asked the Mission Heads to come down hard on unscrupulous agents who facilitate irregular immigration. Heads of Missions of Bahrain, Kuwait, Oman, Qatar, Saudi Arabia, United Arab Emirates, Jordan, Libya, Yemen, Malaysia and Maldives are participating in the conference.
"I want our Missions to go after such unscrupulous elements, collect intelligence and share information with the Indian enforcement agencies so that they could be prosecuted," the minister said, adding that external affairs ministry was taking proactive action to impound passports of such elements.
Listing steps, initiated by the government to ensure welfare of overseas Indians, Ravi said 'Indian Community Welfare Funds' have been set up in 17 Emigration Check Required countries to provide support to immigrants in distress.
Key services like toll free help line, counselling facility, emergency relief and shelter for distressed people will be facilitated using the fund.
The minister also said government was planning to set up Indian Workers Resource Centres in all the ECR countries to provide all necessary helps to the workers.
Ravi said the proposed Emigration Management Bill 2009, which will replace the existing Emigration Act, will be placed before the Cabinet soon so that it could be introduced in the Parliament.
"My ministry is committed to transforming emigration into a simple, efficient, transparent and orderly process," he said.