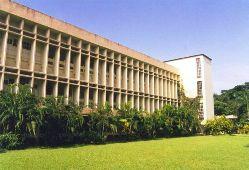 The Indian Institute of Management, Calcutta, has successfully placed all its 32 students of the post-graduate programme for executives (visionary leadership in manufacturing, or PGPEX-VLM). The highest offer was Rs 18 lakh (Rs 1.8 million) and the average stood at Rs 11.37 lakh (Rs 1.13 million).
Of the 32 students, 28 self-sponsored students were successfully placed in manufacturing companies like Crompton, McNallyBharat, Cummins, Hewlett-Packard, JSW, VNL (Gurgaon), TVS Motor, PricewaterhouseCoopers, Ashok Leyland, Vedanta and Adani Power, among others.
Four students of this second batch were sponsored by organisations like TRF Ltd, Steel Authority of India Limited, Bokaro Steel Plant, and Maruti Suzuki. Of the 29 offers, two were international, five in consulting firms and the rest a mixed bag.
The PGPEX-VLM programme is jointly conducted by IIM-C, IIT Kanpur and IIT Madras. The program was designed to create visionary leaders in manufacturing sectors, under the aegis of NMCC, MHRD, and the government of India, with active cooperation from Japan International Cooperation Agency and support from CII.
The second batch had an average work experience of eight years in the manufacturing sector. One of the salient features of the programme is manufacturing plant visits in Japan, which contributed significantly in placement.
Another important aspect of the programme is the review of curriculum with feedback from manufacturing industries and the vision to the future. Green manufacturing courses is an added feature of the programme.