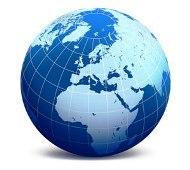 India's exports, which saw the steepest fall of 39.2 per cent in May at the height of the global financial crisis, stands arrested at 6.6 per cent in October, and the government said it would provide more support to select segments in December.
"We have succeeded through policy interventions and incentives to arrest the steep decline. The government, which is carefully monitoring the developments will intervene, if required. . ." commerce and industry minister Anand Sharma told reporters before leaving for Geneva on Friday for the World Trade Organization ministerial meeting. After dropping by 39.2 per cent in May this fiscal, exports fell at a much slower pace for the last five months, suggesting recovery in demand in major markets.
"Hopefully the worst is behind us," Sharma said, adding that his ministry will be completing the sectoral analysis in the next few weeks and the segments, which still require more help would be given.
However, he did not elaborate whether it would be another 'fiscal stimulus' for the chosen segments. Exports of gems and jewellery, petroleum products, drugs and pharmaceuticals, chemicals, iron ores, cotton yarn and fabrics,leather and marine products have shown positive growth. However, engineering and electronics exports remain areas of concern.
The government has since October 2008 taken a number of steps like providing interest subsidy, helping with market diversification and restoration of tax refunds to help exporters battered by falling demand.
Sharma was confident the export trend would turn positive from December onward. In the next fiscal, 2010-11, exports would start expanding and the government has set a growth target of 25 per cent for 2011-12, he said.
Addressing a CAPEXIL award function in New Delhi, minister of State for Commerce Jyotiraditya Scindia said labour intensive exporting industry would be given support after a review is done.