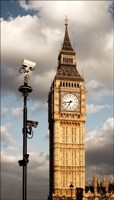 Hundreds of Indian students who come to the UK to pursue courses in colleges are unable to find part-time work to fund their stay and studies here and have been forced to eat in gurdwaras in Southall.
There has been a three-fold rise in the number of Indian students coming to the UK since the points-based immigration system was introduced in April this year.
Many of them come in the hope of finding work so that they can maintain themselves here.
A BBC Radio 5 documentary reveals that the situation turns desperate for such students when they cannot find work, and are reluctant to return to Indian for the shame that will follow.
Many such students flock to the gurdwaras in Southall for free food. The documentary, broadcast on Sunday, quoted Nitin Walia, a student who has sought refuge at the gurdwara, as saying: "I can't afford to rent a room, I'm borrowing money from relatives at home just to buy my bus fare to college. I will only be able to rent a room if I can find a job, if I can't find one I will return to India."
"But that will bring great shame. I don't know how I will return the money I have borrowed." Didar Singh Randhawa, president of Sri Guru Singh Sabha in Southall, said a combination of recession and a surge in the number of students is changing the local landscape.