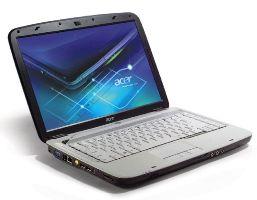 Acer, the second largest vendor in the global personal computer market, is planning to launch Google's Android operating system-based mobile devices in India next month.
A recent entrant in the Indian market, Acer is banking to find a footing with affordable Android phones, most probably touchscreen devices, among the 500 million mobile subscribers in India.
The company, which has launched eight devices developed on the Microsoft Windows platform, believes Google's mobile operating system will allow it to develop customised mobile applications that could accelerate Acer's growth.
According to Richard Tan, Acer's country head for Smart Handheld Business, the company intends to come to the market with products that would offer an easier way to synchronise data between devices, courtesy of its presence in both the computer and mobile phone areas. He said, "We will launch devices that can sync data, files, images between computers and mobile phones."
Tan added that next year the company would focus on developing content around the Android platform and launch up to 10 new mobile devices.
Acer also unveiled Windows-based handhelds, starting at Rs 11,999 under the Acer Touch series. Tan informed, "This product will be our volume driver in India and we expect to clock up to 60 per cent domestic sales from this entry level touchscreen mobile device."
Acer has tied-up with network operator Tata DoCoMo to retail its high-end handsets priced around Rs 34,000, where the customer gets 500 MB data downloads free for the first six months.
With its focus clearly on the mobile device segment priced in the range Rs 10,000-20,000, Acer is getting aggressive on expanding its retail presence.