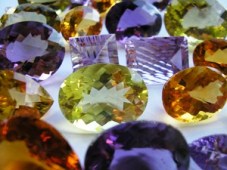 India's exports fell by annual 19.4 per cent in August for the 11th straight month, but exporters bleeding under the global recession foresee better times around Christmas.
The country's overseas shipments aggregated $14.28  billion in August this fiscal against $17.72 billion a year ago.
However, the decline improved by nine percentage points from 28.4 per cent in July as demand for merchandise picked up in the big global markets ahead of Christmas.
"From high of over 30 per cent the decline has come below 20 per cent and in the months to come we will see it in single digit," president of the Federation of Indian Exports Organisation A Sakthivel said.
He said Christmas sales in the US and Europe are expected to pick up, making western super stores buy more from countries like India.
Imports saw a drastic drop of 32.4 per cent in August this year to $22.66 billion, mainly due to a sharp fall in crude oil prices to $70 per barrel from a peak of $147 per barrel last year.
As a result, the country's trade gap narrowed to $8.37 billion against $15.78 billion in the same month in 2008, according to official data released on Thursday.
Exports during the April-August period of the current fiscal dropped 31 per cent to $64.12 billion from $92.95 billion in the same period last year.
The trend may turn positive from the third quarter of 2009-10 after remaining negative since October 2008. "I think by December or even November," Crisil principal economist D K Joshi said when asked when the turnaround is possible.
While the country's oil import bill declined by 45.5 per cent to $6.28 billion from $11.52 in August 2008, non-oil imports were down by 25.5 per cent to $16.38 billion in August 2009 from $21.99 billion a year ago.
Oil imports in the April-August period dipped by 47.4 per cent to $28.27 billion from 53.74 billion in the same period last year.
Non-oil imports in the first five months of this financial year declined by 25.9 per cent to $74.02 billion from $99.94 billion.
The trade gap during the period was $38.17 billion, down from $60.73 billion in April-August 2008-09. Overseas shipments grew by meagre 3.4 per cent to $168.7 billion in 2008-09.