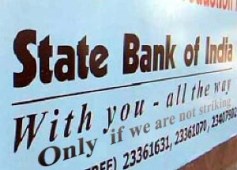 State Bank of India has cut its deposit rates by 0.25 per cent across all tenures effective from October 5.
With this, deposits having a tenure of 1-year to less than 2-years, will now attract a rate of 6.25 per cent (6.5 per cent), the bank said on Thursday.
Similarly, deposits having 2-3 years and 3-5 years maturity will now carry rates of 6.75 per cent (7 per cent) and 7 per cent (7.25 per cent), respectively, the bank said.
Also, 5-8 years and 8-10 years deposits will now be offered at a rate of 7.25 per cent (7.5 per cent) and 7.5 per cent (7.75), respectively.
The revision will be applicable for deposits below Rs 1 crore (Rs 10 million).