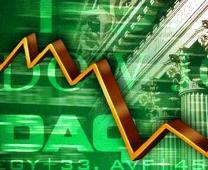 Indian and Chinese stocks turned under performers in the third quarter of this year, compared with their BRIC counterparts, Brazil and Russia, which gave investors an average return of as much as 26 per cent in the period.
According to an analysis of MSCI Barra indices, a measure of returns from various stock markets across the world for foreign investors, although performing better than China, Indian stocks have lagged behind Brazil and Russia in terms of quarterly returns.
In the three-months period between July and September, Indian stocks have given returns of 19 per cent, while China could provide only seven per cent gains to the investors.
Meanwhile, Brazilian markets have given an impressive 26.65 per cent gain and Russian equities provided investors a return of 26.45 per cent in the September quarter, as per the analysis of performances of Morgan Stanley Composite Indices for various nations.
The 30-share benchmark index of Indian stocks, Sensex, has gained over 2,400 points in the July-September quarter to settle at 17,126.84 points on September 30. In July, the index was around 14,600 points.
Besides, the emerging markets other than the BRIC nations have performed better in the past month with Hungary stocks giving the highest returns of over 42 per cent in the period.
Other emerging markets which provided over 30 per cent returns in the period include Indonesia, Korea, Turkey and Poland.
Moreover, the average return provided by the emerging markets as whole stands at around 20 per cent for the quarter.
Meanwhile, the developed markets have also performed better in the reviewed quarter with the US, Austria and the UK delivering returns between 15-28 per cent.
The best performing developed markets in the September quarter were Greece (32.68 per cent returns) and Australia (31.46 per cent).