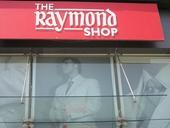 Textile firm, Raymond Ltd, will open about 300 stores by end-March 2011, taking its total store-count to 800.
The apparel-maker will invest Rs 100 crore (Rs 1 billion) to take 'The Raymond Shop' into India's smaller class IV and V cities as part of a massive expansion programme.
"We are investing Rs 100 crore (Rs 1 billion) to set up precisely 289 Raymond shops but we expect to do more than 300. This expansion plan is for the period between April 2009 and March 2011," Raymond Ltd's president, FMCG and retail, Aniruddha Deshmukh, told reporters.
Raymond's chairman and managing director, Gautam Singhania, said funding would be split equally between the company and franchisors/franchisees.
The company is penetrating India's hinterland by setting up 1,500 sq ft stores in towns like Bijapur, Ahmednagar, Bellary, Mandya, Ghoti, Ambezogai and Bhandara, among others.
"There is a huge aggression in what we are doing. We have been exceeding all the targets we set for the stores in a small town," Singhania said.
Raymond expects its potential turnover to exceed Rs 200 crore (Rs 2 billion) from these stores on an annualised basis.
The company aims to enhance its retail space by 50 per cent by 2011, adding more than 4.5-lakh sq ft to existing floor area.