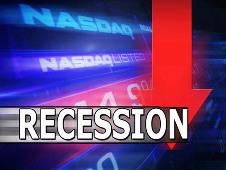 The Planning Commission said on Friday the impact of the global meltdown will be felt also in the next fiscal and it would not be possible to achieve the average growth target of 9 per cent in the Eleventh Plan.
"The global slowdown is not still over. This slowdown, which has affected 2008-09 and affect 2009-10, will also affect 2010-11", the Commission's Deputy Chairman Montek Singh Ahluwalia said, addressing the annual meet of industry chamber Assocham.
The global financial meltdown has pulled down India's economic growth to 6.7 per cent during 2008-09 from about 9 per cent a year ago. During the current fiscal, as per the Planning Commission estimates, growth rate may fall to 6.3 per cent.
As regards the Eleventh Plan, Ahluwalia said, "It is not going to be an average of nine per cent. To achieve nine per cent, we will have to grow at 11 per cent for next two fiscal which is not possible.
"We will have a clear idea about growth during 11th plan after the mid-term appraisal which is going on", he added.
Ahluwalia said It is true that countries like Japan, China and Korea managed growth rate of 8 or nine per cent. In China's case it is even 10 per cent over a period of 10 years.
But putting the economy on 10 per cent growth path at the end of this plan period (March 2012) is 'a very very optimist task.'
He said, "The way Indian economy is rebounding is a very strong indication that there is a lot of fundamental strength. But there is big challenge of managing the impact of global slowdown."
He said India's average growth during the decade ending in 2010 would be over 7.5 per cent and 'if everything goes well, the economy would grow at over nine per cent during the next decade (2011-2020)."
In a reply to the question by an industry representative that can an average GDP growth rate target of 12 per cent in the subsequent five year plan be set, he said, "It would not be a realistic target."