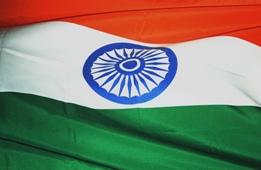 HSBC India has forecast the country's GDP to grow by 8 per cent next year against the estimated GDP growth of 6.5 per cent in the current year, a top bank official said in Mumbai.
"India's GDP growth rate is about 6.5 per cent this year and our forecast is that the GDP would grow by 8 per cent in FY 11," HSBC India's CEO, Stuart Arthur Davis, told reporters in Mumbai on Monday.
India is an important player in emerging markets and HSBC expects India to grow strongly in the next few years, Davis said.
"We continue to see foreign direct investment inflows to emerging markets remain higher than developed markets and the FDI inflow for India as of July this year was over $10 billion," Davis said.
Quoting the newly launched HSBC Emerging Markets Index, Davis said that emerging markets were set to lead the global economic recovery.
The index, compiled with data from nearly 5,000 purchasing managers of different companies in 13 countries, is the largest survey of economic data of emerging markets and a powerful indicator of the economic and business health of the world's emerging markets.
The new index shows that the output of emerging markets in Q3 recorded a robust rise and that forward indicators point to further improvement in Q4, it said.
The index is a composite indicator weighted by GDP and drawn from national purchasing managers' index surveys in countries like the Czech Republic, Israel, Mexico, Poland, Singapore, South Africa, South Korea, Taiwan, Turkey and the BRIC countries of Brazil, Russia, India and China, the bank said.
The HSBC EMI surged from 50.7 in Q2 to 55.3 in Q3, signalling the strongest quarterly increase in emerging market manufacturing and service output since Q2 of last year.
Any reading below 50 indicates a contraction of output during the quarter while readings above 50 signal expansion.
"We now expect emerging nations to see economic growth of 6 per cent next year while the developed world will expand by only 1.8 per cent," Davis said, adding that the manufacturing and services sectors in emerging markets recovered more quickly than the developed world after the recent economic crisis.
Meanwhile, HSBC plans to open 3 branches in India by the end of December, taking the total number of branches to 50.
Commenting on HSBC's expansion plans in India, Davis said, "we are looking to grow strongly in the next 12-18- months in India. The three branches will open in Nashik, Guwahati and Surat."
The bank also wanted to grow its local mortgage book, which had been flat. HSBC India also expects to see strong growth in the bank's corporate and mortgage loans over the next year-and-a-half, Davis said.