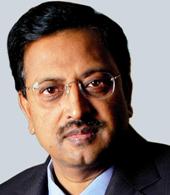 Market regulator Securities and Exchange Board of India asked on Monday, brother of Satyam founder B Ramalinga Raju, and two others to reply by October 31 to the show-cause notices issued to them in connection with the multi-crore accounting fraud case in the IT company.
Sebi has also allowed Rama Raju and others, including Vadlamani Srinivas and G Ramakrishna, to inspect the documents available with the regulator on October 14 and has fixed the date for personal hearing on November 7. The other noticees in the matter include Ramalinga Raju and V S Prabhakara Gupta.
The regulator gave access to the records after the counsel for the noticees said that the latter could not reply to the notices as they were in judicial custody and had not yet been released on bail. In addition, the counsel said, they did not have access to the records of the company and that such access was required before they could respond to the allegations in the show-cause notices.
Responding to this, the counsel for Sebi said that it was clear that the noticees in this matter were attempting to protract and delay the proceedings. He further added that the noticees had not even applied before a competent court for access to the records.
In his submission, the Sebi's counsel said that the noticees had not even pointed to the specific documents they would need for responding to the show-cause notice.
Image: B Ramalinga Raju