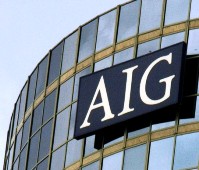 American International Group will be selling its life insurance unit in Taiwan to a consortium of companies for $2.15 billion.
Battered by the financial meltdown, AIG had received billions of dollars from the US government last year to tide over the turmoil. The leading insurer has also shed assets worldwide to streamline its operations.
AIG in a statement said it would be selling its 97.57 per cent stake in Taiwan-based Nan Shan Life Insurance Company for $2.15 billion.
In this regard, the American insurer has entered into an agreement with a consortium comprising Hong Kong-based Primus Financial Holdings Limited and China Strategic Holdings Limited.
Post acquisition, the consortium led by Primus Financial would maintain the Nan Shan brand, the existing compensation and benefits package for employees, among others.
Further, the current Nan Shan management team would remain in place.
"We are pleased to have found a buyer who shares our confidence in Nan Shan's bright future, and who has pledged to continue Nan Shan's commitment to its policyholders, agents, and employees, as well as to the people of Taiwan," AIG chief executive officer Robert Benmosche said.
Nan Shan serves about four million policyholders and has a network of 24 branches, 450 agency offices and nearly 4,000 employees.