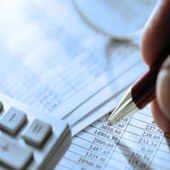 Investors in India and China are most optimistic about a possible rebound in the economic situation and believe that the worst is over for the United States, says a survey.
About 80 per cent of the investors in India said that the economic situation has improved, whereas around 77 per cent investors in China believe so, as per the latest quarterly ING Investor Dashboard survey.
"Investor sentiment in China and India remains very high and both markets remain resilient due to the strong domestic consumption. To drive sentiment to the next level, the G-7 economies will first need to rebound for external demand to grow in both the markets," ING Investment management Asia/Pacific regional head of equity Nicholas Toovey said.
The overall pan-Asia (ex-Japan) ING Investor Dashboard Sentiment Index rose to 143 for Q3 2009 from 132 in Q2 this year, as both the Asian and global economy showed improvement.
The survey results reflect highest investor sentiment since the Index was introduced in the third quarter of 2007.
Investors in export oriented markets, like Hong Kong, Singapore, Korea and Taiwan, saw strong improvement in economic situation and are optimistic about Q4 2009.
"Asian investors are now anticipating and are poised for recovery in the G-7 economies, which we expect will happen in the first half of 2010. A strong indication of this is the
high optimism and confidence level within the export-driven markets," Toovey said.
A majority of Asian investors are optimistic that the worst is over for the US, with 61 per cent of Asian investors (ex-Japan) expecting the US economy to pull out of a recession within a year from now.
Investor sentiment in China remains relatively flat with a 2.5 per cent increase. India meanwhile showed a slight decrease of 8 per cent as investors come off the euphoric
highs of Q2 2009 following the election victory of the pro-reform Congress party in the country, the survey said.
The Q3 2009 survey was conducted by independent research firm TNS in September 2009 and involved online interviews of 1,342 investors across the 13 Asia Pacific markets.
Meanwhile, Asian investors continue to remain bullish on the local stock markets.
"We recommend investors continue to look at growth sectors such as the technology and commodities sectors which will perform relatively well as the G-7 economies recover," Toovey added.
Regarding, inflation, 55 per cent of Asian investors (ex-Japan) expect inflation to rise and 43 per cent believe domestic interest rates to increase in Q4 2009.
"We don't see inflation and rising interest rates as major concerns in the near-term as Asian economies still have the capacity to grow without inflationary pressure and as such, we do not expect a tightening of monetary policies in most markets," Toovey said.