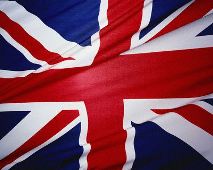 The UK subsidiaries and branches of leading overseas banks have agreed to support the reforms related to bankers' pay that were agreed by the G-20 in Pittsburgh last month, the financial services secretary Lord Myners has said.
Bank of America Merrill Lynch, Citigroup, Credit Suisse, Goldman Sachs International, JP Morgan Securities, Morgan Stanley, Nomura and UBS have confirmed their commitment to the FSA Rule and the supporting Code on remuneration practices. These were published in August and would come into force on January 1, 2010 (and cover payments for performance year 2009).
European Union banks with major branches in London, like BNP Paribas, Deutsche Bank and Société Générale, confirmed that they would implement the G-20 agreement in accordance with the rules of their home regulators and voluntarily comply with the norms for their UK-based employees.
In a joint statement, the banks said, "In a competitive and global business, banking remuneration must be consistent with effective risk management and there must be national and international consistency on this issue. We will work with the FSA (Financial Services Authority) and regulators in our home countries in adopting the reforms, recognising that all G20 nations have also committed to their implementation to ensure a level-playing field."
Lord Myners said, "The financial services industry must take a responsible and long-term approach to remuneration if it is to retain its competitiveness and regain public trust. I will be writing to the chairs of their parent companies' remuneration committees to share with them the outcome of this meeting."
The reforms will have little impact on the Indian banking sector for many reasons, according to experts. For one, the remuneration of senior bankers in India is much lower than what their counterparts in the west get.
Further, the Reserve Bank of India has a strong control over bankers' remuneration, though the mechanism is not transparent. Indian banks are yet to make any statement on their stand after the Pittsburgh meeting earlier last month.
Under the new G20 guidelines, major financial institutions are to have their independent remuneration committees. Also, the institutions are supposed to ensure that the total variable pay is consistent with ensuring their ability to maintain a sound capital base over the long term while managing the risks that arise if they cannot pay competitively to retain the right people.
Also, multi-year guaranteed bonuses can't be a part of future arrangements -- any minimum bonus agreements have to be limited to one year. Poor performance will lead to a considerable contraction of bonus payments, including through clawback arrangements.
Failure to implement policies in line with the FSB standards will result in corrective measures by the FSA to offset the extra risk due to this. These may include asking the institution concerned to hold additional capital.