Venture capital investment in Indian companies rose by 20 per cent to $77 million (around Rs 360 crore) in July-September this year and is poised to grow in the coming months, a report has said.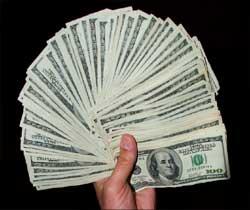 Venture capital firms invested $77 million over 17 deals in India during the third quarter of 2009, the data compiled by research firm Venture Intelligence in association with Global-India Venture Capital Association showed.
During the April-June quarter, VC funds had invested $64 million across 17 deals.
"Liquidity position of the limited partners is improving and by December quarter we will see funding returning to 2006 levels, wherein investments were at a more sustainable level," Venture Intelligence chief executive Arun Natarajan said.
Although no new funding is expected, existing investors would shore up investments and by next year we might see total deals valued at $200 million across 15-20 deals, he said.
"The return of confidence in emerging markets in general and India in particular is now getting reflected in the quarter-on-quarter numbers. Going forward, we expect the investing momentum to pick up even further," GIVCA director Sudhir Sethi said.
Despite the positive sentiment returning in the VC space, investment si still low on an year-on-year basis.