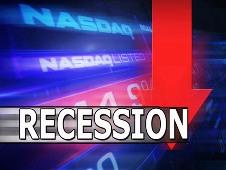 Most of the companies in the US are still practising cost-cutting measures and more than half of the firms are in favour of reducing the bonus component of their employees, says a survey.
According to global consultancy firm Grant Thornton LLP, most of the US companies are planning to reduce the average cost per employee by reducing various components of their employee's benefit and compensation package.
In a national survey of US CFOs and senior comptrollers by Grant Thornton LLP, the majority (55 per cent) said their company is reducing the bonuses and 42 per cent observed that their company is reducing salary hikes.
The survey further said that nearly 34 per cent are mulling to curb health care benefits and stock options and other forms of equity based compensation, the report said.
In the midst of US recession, the issue of employee compensation came under flak, as tax payers became increasingly critical about the top brass of companies taking huge pay packets at a time when the said companies were funded through bailouts.
Interestingly, 45 per cent of those surveyed said they are more or less worried about the organisation's ability to continue as a going concern, while 31 per cent said they are less worried.
"Less than a quarter (24 per cent) report that they are more worried about their organisation's ability to continue as a going concern compared to this time last year," Thornton said.
The report further said that "in terms of pricing pressure, 77 per cent are most concerned about the price of employee benefits, while 31 per cent are concerned about insurance, and another 30 per cent about raw material costs."
Cost cutting measures still rule the minds of US employers, as only nine per cent said they would go for salary hikes and only seven per cent said they were planning to raise the bonus component of employees and health care benefits.
The survey was conducted between September 21 to October 2, 2009, with 846 US CFOs and senior comptrollers participating.